2015 - ATLANTA BRAVES/TURNER FIELD
"The Pose"

Next home of the Braves under construction

Cola wars

The Vault containing the only copy of the recipe for Coca Cola

Georgia Aquarium


2016 Tour Destination!!!!!!!!


The 27th Anniversary of The Dead Stadium Tour got off to a rocky start due to weather. Half of our group was flying from Philadelphia in the afternoon and were scheduled to arrive at 5:00 pm. The airport is only 15 minutes from the stadium so in theory that was plenty of time.

Unfortunately, Mother Nature does not believe in theories........

A severe thunderstorm system shut down DFW Airport causing their plane to be stacked and circling. After it became apparent they did not have enough fuel, they were diverted to Austin to refuel and then head back to DFW. Well it appeared that many other planes had similar issues so it took 4 hours on the tarmac waiting to be refueled.

But the flip side of a severe storm delaying their flight is that the game was also delayed - 2 hours and 46 minutes. So we kept texting them to keep their spirits up and let them know there was still time to make the game.

They landed at DFW at 10:34 p.m but now were told there were no gates available. Once again, thanks to the storm we were only in the second inning at that time. Amazingly, a gate did not become available until 12:10 A.M.!! (We were still in the 7th inning..........) They were on the plane for 11 hours, unable to get off and without any food.

So for the first time in 27 years not all of us were together for the first game but after everyone finally checked into the hotel at 2:45 a.m. we were ready to play ball!


I'm a NYC kid having grown up in Sunnyside (Queens). Sunnyside kids had and still have a strong bond of friendship that has lasted decades. "Miss Liz" and I grew up together and she knows that if she never needs anything she just needs to send up the "Bat Signal" and help is on the way. Shortly before we left for Dallas, Liz required some medical attention so we wanted to make sure she knew we were thinking about her.....
​

Our version of Where's Waldo is "Where's Father John?" He explores each stadium and I need to be able to pick him out of the crowd of 40,000 and try to find where he has managed to grab a seat. Caught him here hiding in the front row above the visitor's bullpen in center field, texted him that he was located and he stood to toast my eagle eyes.....
​


We took a morning to visit Dealey Plaza and the Book Depository 6th Floor. There is a JFK exhibit atop the Depository and ​while rummaging through the files we were shocked to find this pic in their archives........



Despite being a lifelong New Yorker, I am also a lifelong Dallas Cowboys fan so we couldn't pass up the chance to visit A T & T Stadium, home of the Cowboys, located right across from the Rangers.
​


It almost seems surreal that this is our 27th Anniversary trip!



"Lauren Squared" try to form the missing "X"................



Well, it appears that the get well wishes that were sent to Liz during Friday night's game may have resulted in me being outed....................



I surprised Lauren by arranging for her to bring the game ball out to the mound before the Sunday afternoon game! Thank you to the Rangers assistant who shot this footage for me while I snapped stills!



Jeff was kind enough to make his way down to the top of the dugout to shoot this video clip of Lauren



2017
"THE POSE"

Battleship Iowa
The Angels would not post this message because they claimed it was not my real name but the Dodgers graciously gave a shout out to the last remaining Batman.......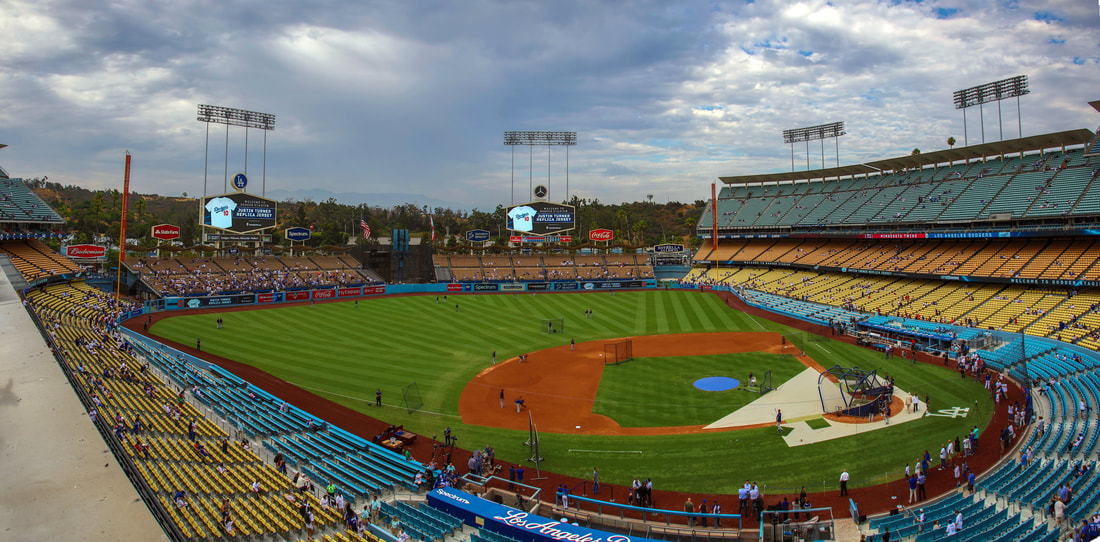 ---

​The Dodgers gave us a shout out after the 5th inning

Music video montage of the L.A. leg of "The Tour"